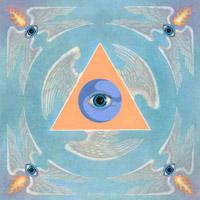 I was trying to think of something to post for Christmas, and I realized that this collection/reissue of the Orkustra's recorded output would do the trick.
Led by young Bobby BeauSoleil, the Orkustra was an attempt at the first "electric orchestra". Fusing techniques, rhythms, and instruments from Indian ragas, bebop and avant-garde jazz, folk, and rock and roll, the Orkustra made quite a mark on San Francisco's fabled underground, despite never releasing a proper album. These guys played with the Dead and Buffalo Springfield, but have been almost completely forgotten. Why? It could have something to do with good old Bobby BeauSoleil himself. In 1969, BeauSoleil killed a man in a drug deal gone wrong, and went to prison. This was after his involvement with the Manson family, of course. BeauSoleil lived on Manson's ranch at some point, but was uninvolved in their famous murders.
The music here is fantastic, truly a gem amongst many. The closest touchstone is perhaps the Third Ear Band, but their Indo-Euro fusion tended to stay closer to raga forms. The oboe and clarinet swing between wailing and crooning, the strings saw away in the background, the percussion is pounding and ritualistic, yet interesting. The occasional guitar touches work well- there are no power chords or solos. Instead, the guitar is treated in a manner more suited to this style of music.
There are 11 songs here, including two practice sessions. They run from three to twenty-five minutes, but the main draw here is the incredible "Gypsy Odyssey," performed live at St. John's Church, Christmas eve 1966. So there, there's my Christmas album this year. Yuletidin's to all.